'Zuck' to friends and 'Princely' to his mother, Mark Zuckerberg is one of the most talked-about entrepreneurs in the entire planet. On the occasion of his thirtieth birthday, we look up some intriguing facts about the life and works of the chief founder of Facebook.
Any discussion about 'young achievers' across the globe would inevitably feature the name of Mark Zuckerberg. The man was not yet 20 years of age, when he conceptualised Facebook – by far the most popular social networking site in the world. The inspiring tale of Zuckerberg has even been spun in the form of a Hollywood blockbuster, 'The Social Network' (2010). Yesterday, Zuckerberg celebrated his 30th birthday – and we mark the occasion by sharing these interesting yet little-known tidbits about him:
Mark, the prankster 
He might be one of the top entrepreneurs at present – but during childhood, Zuckerberg was the very epitome of 'naughtiness'. Exactly at midnight on the 31st of December 1999, he and his sister switched off the main power connection at home, plunging the house to darkness. Everyone was tricked into thinking that the Y2K bug had finally arrived, and it was doomsday!
Zuckerberg's presence on Twitter
Researchers from web as well as mobile app companies would agree that Facebook and Twitter are bitter rivals. That does not mean the founder of the former does not have an account on the latter though. He has – and what's more, Zuckerberg's Twitter account has well over 300000 followers. Zuckerberg tweets very rarely, however.
What is a television?
Mark Zuckerberg, of course, knows what a television is – but he does not own one. The self-proclaimed atheist can't care less about television programs, and prefers spending more time on the web (no surprises there!) instead. Incidentally, Zuckerberg is of Jewish origin, but is not interested in religious beliefs.
Facebook's predecessors
Facebook did not always look like the way it does now. When Zuckerberg was a psychology sophomore at Harvard University, he came up with an inter-institute site called Facemash. Through it, students could anonymously rate their peers' attractiveness. The site received scathing criticisms from teachers as well as many students. Zuckerberg followed it up with thefacebook.com – another profile-collection website for the university students. It was made open for the general public in 2006.
Elliot is the middle name
Mark Elliot Zuckerberg is the full-name of the father of Facebook. He is part Bulgarian by birth, and was named after Marco – his maternal grandfather. Zuckerberg's current abode? At White Plains in New York.
Blue is the warmest color
Nopes, we are not quoting the name of the award-winning French movie. The vision of Zuckerberg, in the literary sense, can be summed up by this phrase. He suffers from red-green color-blindness – and has publicly stated that he can see 'all of blue'. It's not coincidence that the default design of Facebook has a predominantly blue theme.
Lack of interest in dressing up
For a man of net worth more than $26.5 billion, Zuckerberg's reluctance to experiment (or at least, vary) with his dressing style is remarkable. His day-to-day 'Facebook t-shirt, hoodie and jeans' combination earned him the dubious distinction of featuring in a list of 'Worst-dressed people in Silicon Valley' (published by GQ). To be fair, in 2009, Zuckerberg was mostly spotted wearing ties – via which he wished to convey how important it was for Facebook to tide over the worldwide recession that was raging then.
His first innovation was Zucknet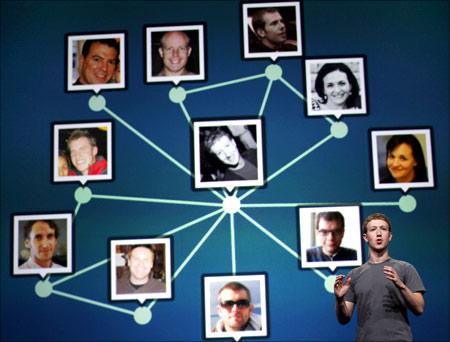 If you are not aware of Zucknet, you can't be blamed. It was a messaging tool that Mark Zuckerberg came up with (at a tender age too), only for his family. His parents could send/receive messages through Zucknet – which was really handy for everyday communication requirements.
The roaring success of Synapse
While still studying at high-school, Zuckerberg developed the Synapse Media Player app. From app development experts and software analysts, Synapse got positive reviews – and corporate hotshots like AOL and Microsoft came forward with lucrative job-offers to procure Zuckerberg's services. Thank goodness he rejected these offers. Otherwise, we might not have had Facebook!
Love at the washroom
Don't take this in the wrong sense. The founder of FB met his sweetheart, Priscilla Chan, while waiting at a queue to the loo (during a private party). The two hitched up and moved together in late-2010. A doting husband, Zuckerberg gifted his lady love $25000 worth marriage ring – to mark the special occasion. He even learned Mandarin/Chinese to communicate with his in-laws better. Understandably, Chan was one of the very first to have a Facebook profile.
Zuckerberg did not have the capital to start Facebook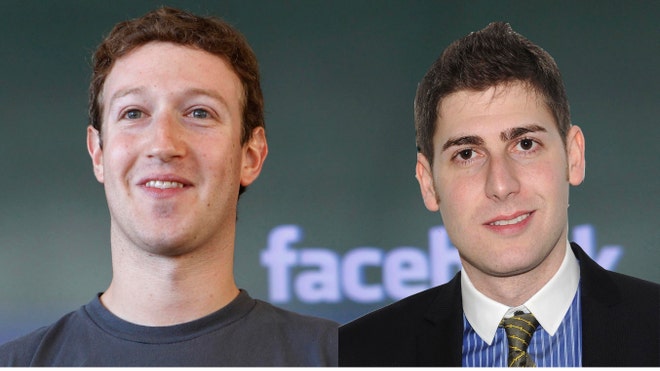 He currently features in the list of top-20 richest people in the world (by Forbes) – but back in the day, he did not have the capital to kickstart Facebook on his own. The social networking site received the necessary startup capital from Eduardo Saverin – a roommate of Zuckerberg's at college. Dustin Moskovitz, another Harvard student, was the third co-founder of FB
The $1 annual salary
This is something that Zuckerberg has in common with Bill Gates, the late Steve Jobs, and several other top-ranked tech entrepreneurs. Instead, he owns Facebook shares worth nearly $26 billion. The man used to draw a $500000+ salary till 2012, and decided to join the $1 annual salary bandwagon from the next year.
The popularity of Beast
Let alone Mark Zuckerberg – even his pet Hungarian sheepdog (a Puli) has a separate profile page on Facebook, with over 1.8 million followers. The page is regularly updated with fun pictures of and posts related to the evidently much-pampered animal. Beast is quite a celebrity himself!
The youngest billionaire ever
Few CEOs or even senior mobile app developers can hope to match the glittering finances of Mark Zuckerberg. He became a billionaire at the age of 23, thereby setting a record. He had started displaying his knack for creating user-friendly, innovative computer programs since he was 11, and earning big money was something that came to him easy.
Not impressed by the biopic on him
'The Social Network' wowed audiences and critics all over, but the movie did not impress the man on whom it was based. After attending a screening in 2010, Zuckerberg expressed his dislike of the way in which the film showed that Facebook had been invented to earn social recognition for him. The man clearly had bigger plans even when the site was in its nascent stage.
The cheating allegation
Zuckerberg was never quite the person who always played by the rule-book. He took an independent decision to create thefacebook.com – when he was assigned to develop a site called HarvardConnection. A 'cease and desist' letter duly arrived from Divya Narenya and Cameron Winklevoss – the students helming the HarvardConnection project. The issue was later settled via Facebook.
Vegetarian, but with a condition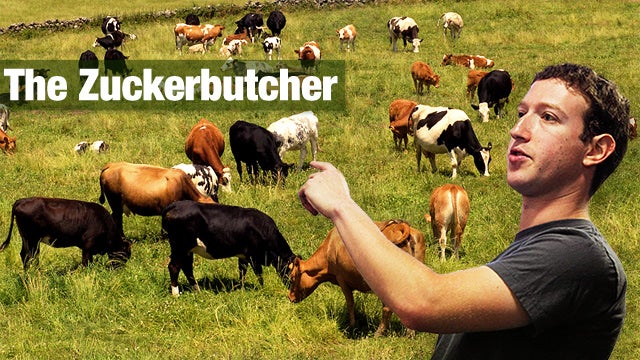 Mark Zuckerberg is a vegetarian, but is not dead against having meat. There is only one condition though. He will eat only the meat of animals that he kills on his own. That, understandably, hardly ever happens – and Zuckerberg manages to stay away from non-veg preparations. Strangely though, he 'likes' McDonald's on Facebook!
Has special security sponsored by Facebook
Zuckerberg is the life-and-blood of Facebook, and he fully deserves the additional special security he receives. Right from the security system at his home, to his personal guards – everything is paid for from the Facebook funds. Officially, the security is given due to the importance of the company, and the relevance of Mark Zuckerberg to it.
The man and his vehicle
A suave Subaru Forester was the very first vehicle that Zuckerberg owned. He currently drives around in a smart Acura TSX (black). As Zuckerberg himself said, he prefers comfy, spacious cars over those that sport flashy appearances. We are guessing that he will never think about buying a flaming red Ferrari!
Zuckerberg, the music lover
Lady Gaga, Katy Perry and Beyonce are listed on Facebook as Zuckerberg's favorite music stars. Daft Punk is mentioned too. In comparison, he is probably not a vociferous reader – with only 'Ender's Game' listed as his favorite book.
Going one up on Google
Mark Zuckerberg has emerged as a more than worthy competitor of Sergey Brin and Larry Page, if popularity figures on social media are anything to go by. In 2011, Zuckerberg's follower count on Google Plus overtook those of the latter duo. Having more followers on G-Plus than the founders of that site – now that's something!
Dedication to work
Like every successful entrepreneur, software company head, or even mobile apps expert, Zuckerberg is a hard taskmaster. Many of his colleagues recount the way in which he rebukes anyone who asks to be excused for a bit – during meetings. During the early years of FB, Zuckerberg gloated on the fact that he was a CEO, and even typed out business cards that proclaimed – 'I'm CEO, B****.'
For all his professionalism, Mark Zuckerberg has still remained a fun-lover at heart. He programmed Facebook in a way that, whenever someone types @[4:0] in a comment, his name is displayed. You cannot, of course, 'block' his own FB account. Zuckerberg's dad, Edward deserves credit for piquing his son's interest in programming, by gifting him a book titled 'C++ for Dummies'. Here's a man who has fully lived up to his promise, and then some more.
There's only one thing left to say: 'Way to go, Zuck!'
Hussain Fakhruddin is the founder/CEO of Teknowledge mobile apps company. He heads a large team of app developers, and has overseen the creation of nearly 600 applications. Apart from app development, his interests include reading, traveling and online blogging.
Latest posts by Hussain Fakhruddin (see all)